Emmeline Ragot Bike Check - Mondraker Summum
Emmeline Ragot's Mondraker Summum pro team bike. Her bike frame is thus far a stock frame; there have been no shortcuts on tubing or custom geometry tweaks. Mondraker does put a special custom paint job on each of the team bikes for MS-Monderaker.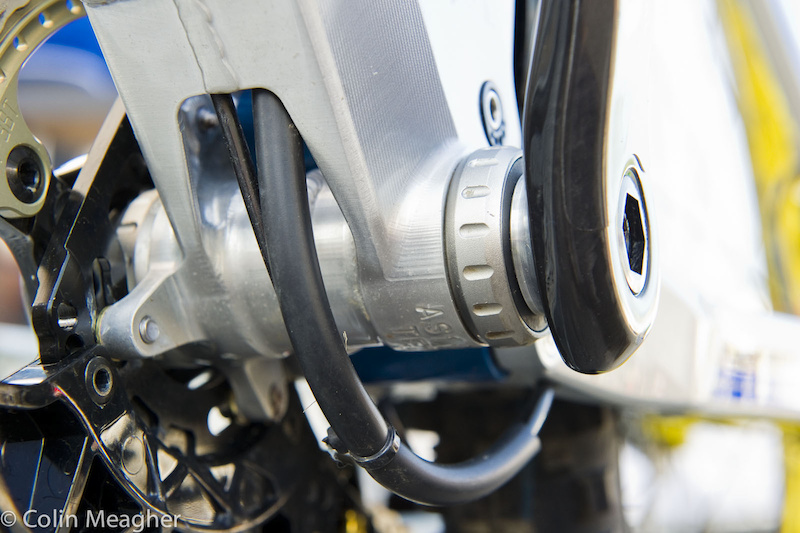 All housing - brakes as well as shifter - runs internally within the frame, offering a nice, clean look. It is a bit of a hassle if the brakes need to be swapped in a hurry, unless you're running Formula's speed lock system. Andrew, Ragot's mechanic, adds a bit of a more robust housing to this somewhat vulnerable portion of the disc brake hose before it wraps around the BB shell and goes into the chainstay.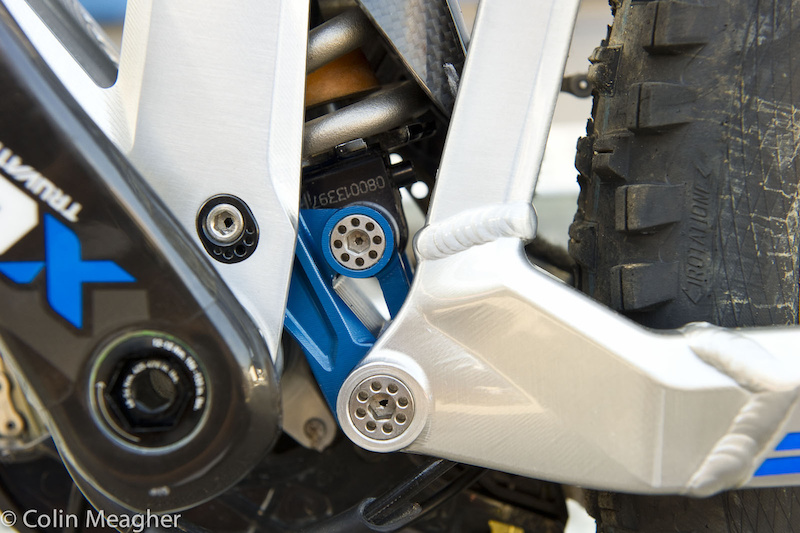 A glimpse of the Linkage for the rear shock.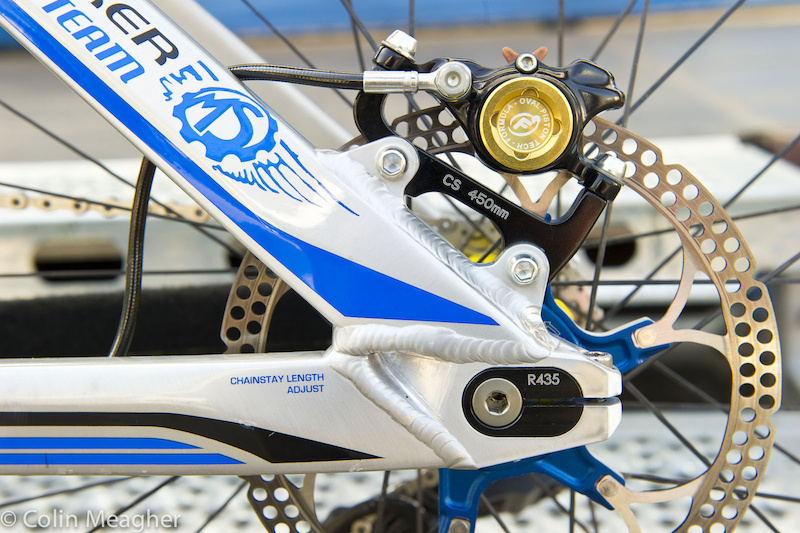 The Summum uses an IS brake mount.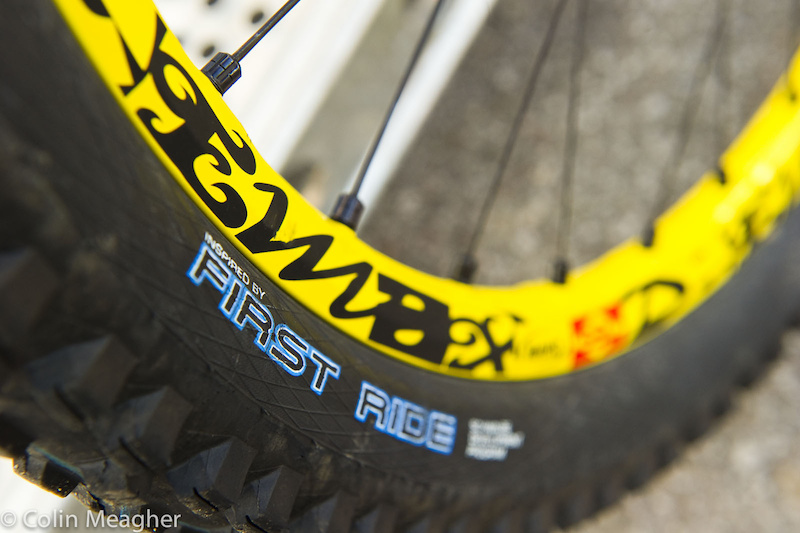 Schwalbe first ride Muddy Mary tires for Ragot. "I like the grip they have, and the rubber compound is awesome"-Emmeline Ragot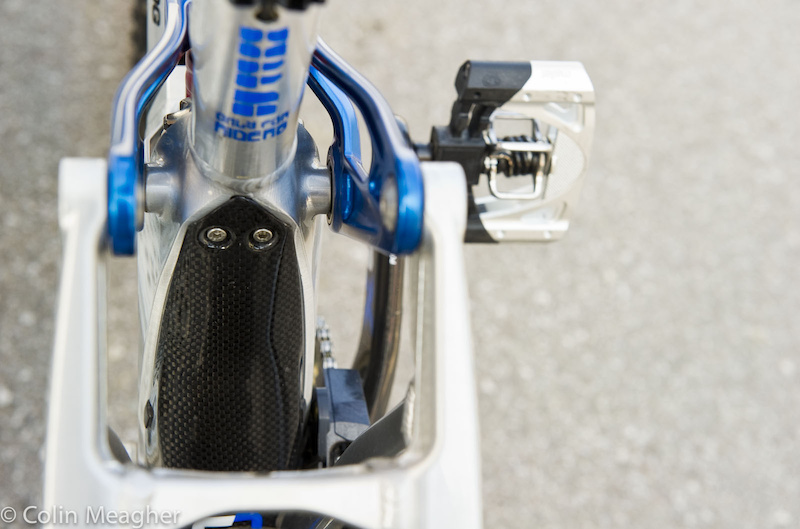 The Summum sports a carbon fiber mud guard for the rear shock.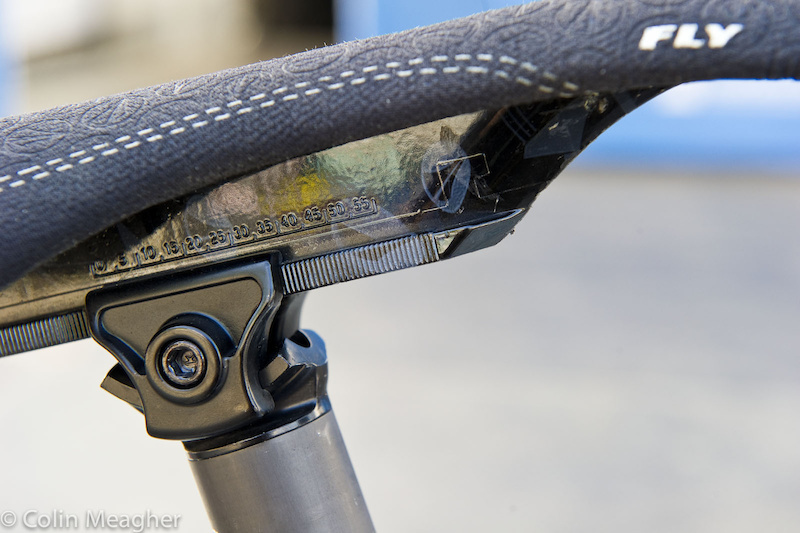 The SDG i-beam system is stil the lightest available.



The SDG saddle surface has a bit of grip to it to keep Ragot planted on the saddle when she wants to be. Although, like many other riders, when conditions are truly horrific (like Champery), Ragot will have Andrew zip tie a strip of tire tread onto the saddle to help keep her firmly seated on the saddle.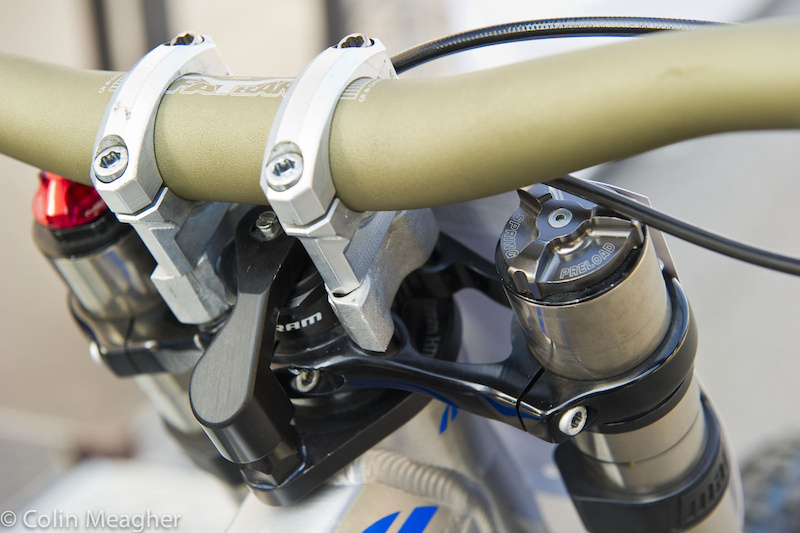 A personal touch on Ragot's bike is this moto inspired steering damper. In heavy cornering, it stiffens up the steering feel of the bike. Zero offset stem for the Summum.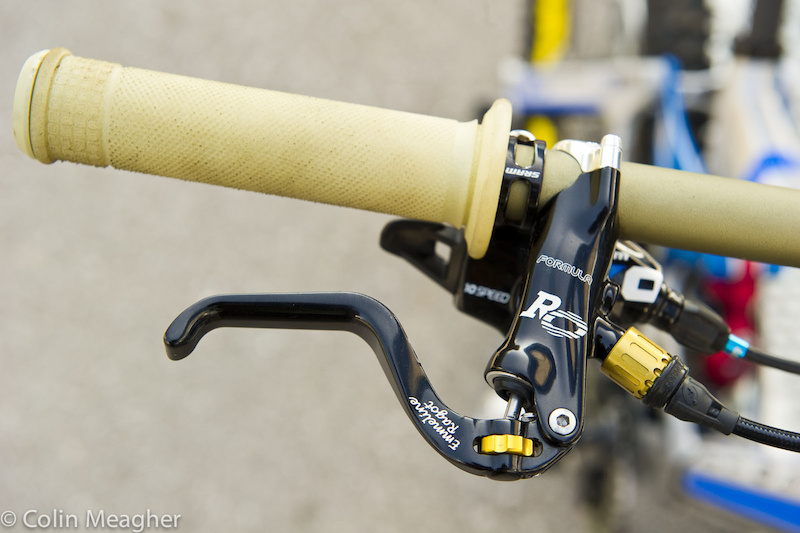 Custom laser etching on the Formula RO disc brakes. Being World Champ has it's perks...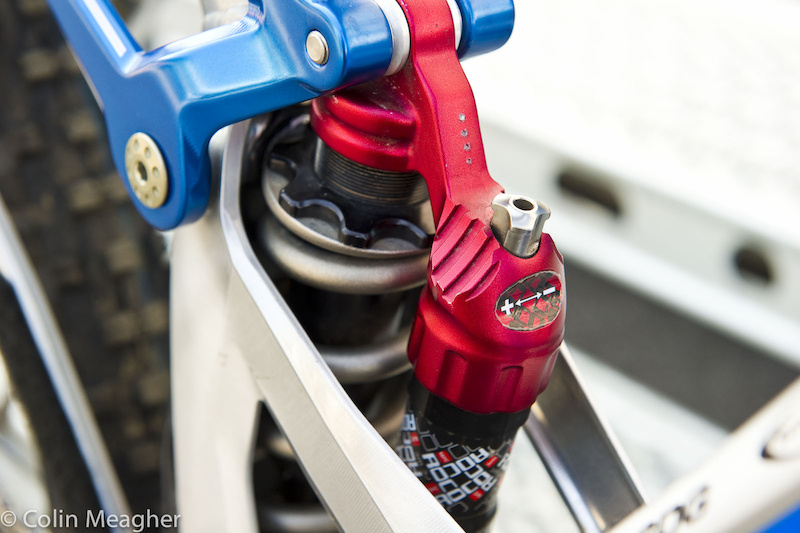 Team Sponsor Marzocchi Roco rear damper.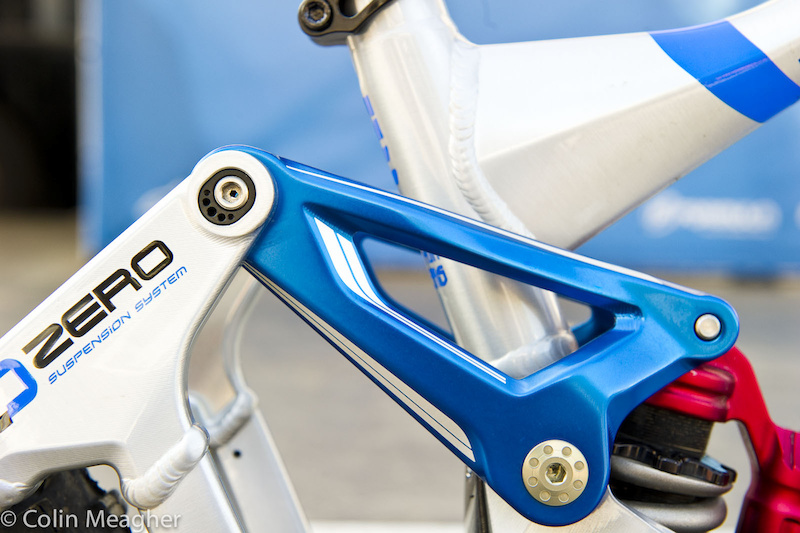 The Summum uses eccentric nuts in a variety of areas, but not to adust geometry. Rather, they feel that these oval nuts offer a cleaner look.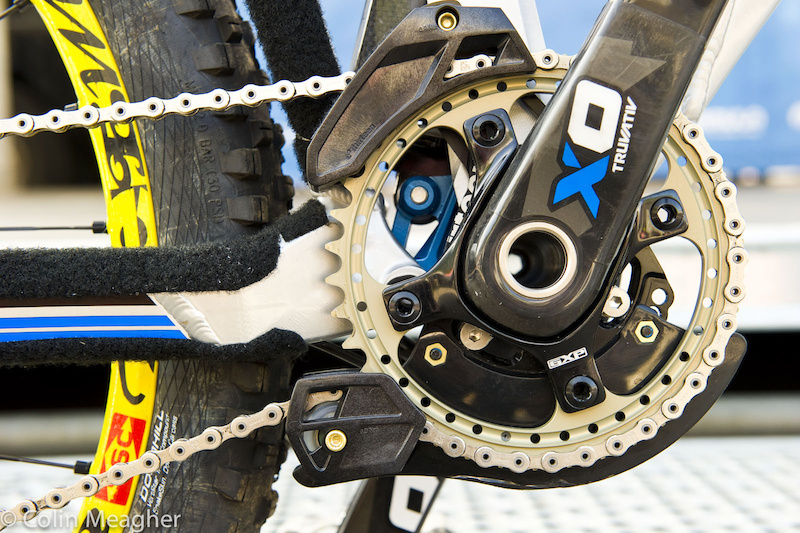 E-13 chainguide handling the chain retention duties.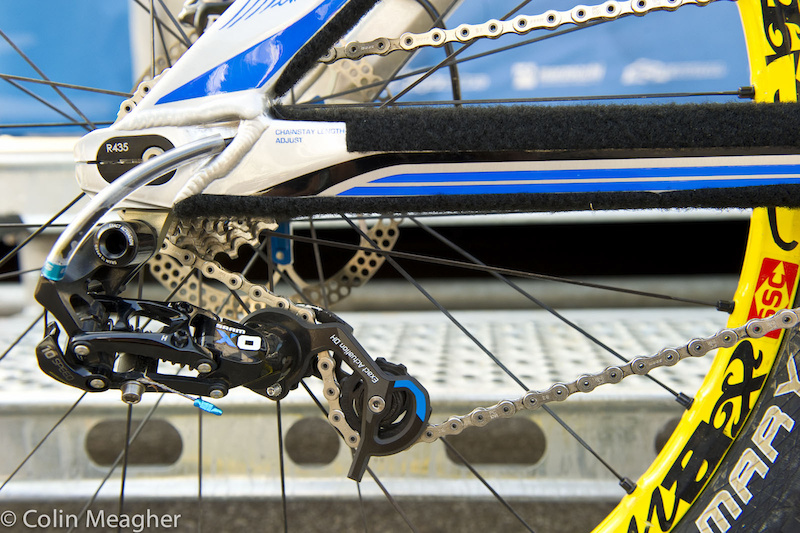 Team MS- Mondraker is running SRAM shifters this year. Andrew Ward, Ragot's mechanic, prefers to add a clear, protective layer to the shifter housing as it exits the chainstay. This is a trick that more than a few riders use on the World Cup level.